Email orders to robjoseph@email.com
Earth of Fire, Sky of Ice by Robert R. Hotchkiss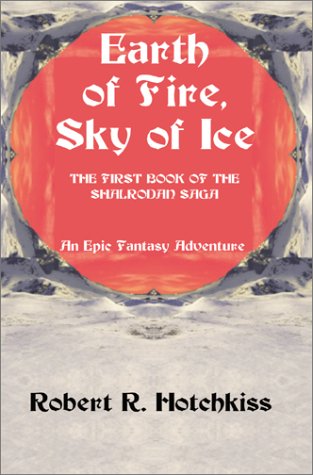 ISBN 1-595-20835-5
Robert Hotchkiss has written
two special volumes of an epic
fantasy adventure about the
Shalrodan Saga: During an
Antarctic expedition,
Geologist Gary Krahmer falls
into a fire cave and discovers
that hidden beneath miles of ice
and snow, an entire civilization
once lived and thrived on the
Antarctic continent. Even more
remarkable is the fact a remnant
of that lost civilization, the
Valdrimir, continues to live
beneath the surface in caverns
warmed by geothermal activity.
In the course of living and
working with the Valdrimir,
Gary discovers more than a lost
civilization; he discovers his
own destiny. Robert Hotchkiss is by profession a network
engineer and an accomplished fencer. He was a participant
in the 1994 Goodwill games in St. Petersburgh, Russia.
"Mr.Hotchkiss' detailed descriptions and visualizations are a
true connoiseurs delight..." - Robert Lee Joseph, author
of the Everywhere Book Series. (Click on above picture
to order)
Deadly Distractions by William Manchee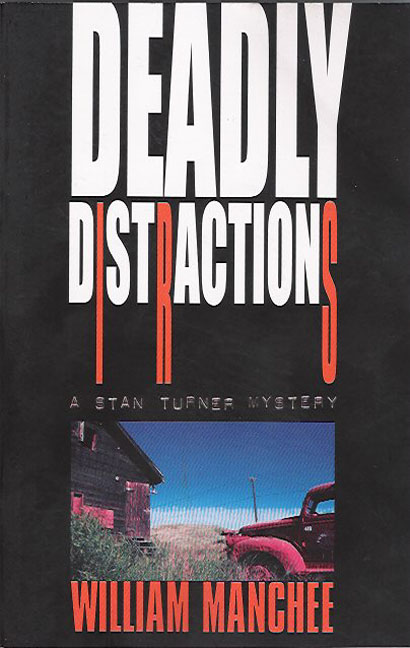 ISBN 1-932475-02-8
"In this latest Stan Turner
Mystery, things are never
quite what they seem. His
hero would do well to keep
in mind Sun Tzu's words:
Keep your friends close
and your enemies even
closer. Manchee's intimate
knowledge of the law shows
through every page,"
- Daniel J. Hale, Agatha
Winner and co-author of the
Red Card, A Zeke Armstrong
Mystery.
"I would give this book a PG-18
rating due to some language and
sexual situations, otherwise a
great mystery." Robert Lee Joseph
(Click on picture to order)
The Wanderer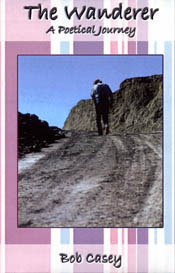 Click picture to order
Bob Casey's 'The Wanderer,
A Poetical Journey' takes
you on a poetical journey of
introspection as well as
offering glimpses of far off
lands. The topics of Life,
The Eternal, Beauty, and Love
are addressed in poetical
form along with explanatory
comments. The final chapter
transports you on a poetical
journey around the world.
Even those who never plan to
leave their easy chairs will
enjoy the poems, comments
and recommendations about
New Zealand, Australia, Bali,
Singapore, and Frankfurt.
As one reader declares, "Bob's
poetry is written for the
common person. You feel better when you are finished.
It's intelligent, yet soft and honest..."
"I enthusiastically recommend Bob Casey's poetry book,
'The Wanderer'. It is a cornucopia, a virtual feast for the
mind and soul."
- Robert Lee Joseph, author of the Everywhere Book Series
(Click on picture to order)
William Manchee's latest mystery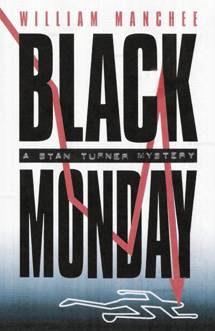 Click Picture to order
Black Monday is set in
Dallas during the Savings
and Loan crisis of the late
80's, and features legal
sleuth, Stan Turner and his
partner, Paula Waters. While
Paula defends a man accused
of murdering the chairman of
a failed thrift, Stan searches
for the killer of an old lady
whose estate includes art
treasures stolen by an American
army officer during World War II.
'The Summoning' chronicles the
continuing adventures of
geologist Gary Krahmer during
his time spent with the Valdrimir,
the last remnant of a civilization
that has lived on the Antarctic
continent for over 4,000 years!
This volume details not only
Gary's continuing adventures
that are occurring in present
day, but also shares a most
interesting insight as Gary
relates the valdrimir history
from the time before the great
continental drift southward.
According to the ancients,
these lands were known
as the Shalrodan.
Continue the exciting adventure!
"Mr. Hotchkiss' 2nd book is as good
as the first. I love his visual imagery."
Robert Lee Joseph.(Click on picture to order)